10 tags
Backyard
Backyard http://wp.me/s2Jr8h-backyard I write to you from a new perspective today. I've come down, quite literally twenty seven stories and now sit a mere three feet from the ground in my new home and my own backyard. Many years ago, when I was an extremly percosious teenager, we were reading… View Post
6 tags
Super Foods on a Bed of Warm Quinoa
       For the past two weeks I have been locked out of my kitchen. Take out meal, after take out meal, I stare at my gleaming kitchen, imagining myself at full speed; chopping on the counter, simmering a sauce on the stove top and roasting something in the oven. Of course, my romantic kitchen fantasy doesn't include: the chopped veggies that have fallen way side on the floor; the sauce...
8 tags
The Creative Blank Canvas of a Cold Roll
        On the few nights a week I end up not cooking, my partner and I spend more time than necessary deliberating on what we can pick up. We go through the large pile of take out menus, spend countless minutes browsing the forums on yelp and try to decipher what we're craving by calling out different food groups. About 1/3 times I blurt-out that I'm craving one thing and one thing...
10 tags
Spicy Cashew Pineapple Quinoa Stir Fry
        When I first started cooking and perusing online for recipes, I used to get serious food blog envy. The innovation on recipes, the incorporation of an array of colors and the pornographic food photography that induces one into a perverse sexual food act. Ahhh.. the prowess of an SLR and a photographer with a high aptitude of sensuality….rear!  Although, my photography skills have...
11 tags
You can't beat this "Easy Beet Salad"
Time and time again, I've tried to beat the odds - wear a shirt without getting something on it. My clothes typically have a one-to-two wear life span, dodging a variety of sticky, greasy or colorful messes. Whether I'm bibbed up or strapped into a face funnel, something ugly, loud and rude always rears its face on my clothes. I fear that one day, I'll end up in a predicament like this...
12 tags
Plum Almond Cake - Dairy Free!
      It's the moment when slivers turn into eating half a cake. Yes, it happened to me. I pulled a Miranda from Sex and the City; except I wouldn't dare to toss this heavenly moist almond goodness into my garbage. That's like committing fresh baked goods crime. After the first hour post bake, I knew I was going to be in trouble, so I quickly turned to my phone, dialed my brother...
11 tags
Vegan Matcha Green Tea Cupcakes
        My favorite meal of the year is a bitter sweet experience. The bitter, I have to fast for an entire day; the sweet, I'm privy to a glorious buffet of homemade dairy goods by Jewish moms. The bitter, my digestive system screams at the top of its lungs all night, post dairy fix, causing me to live through the consequences of a dairy overload; the sweet, I get to indulge in lasagna, lox,...
8 tags
9 tags
The Kind of Challah you Can't Quit
        When I was younger, "star wipe" – Friday nights epitomized my childhood, pre-divorce. Not only was it the one time a week the whole family came together for a meal, but it also meant a good meal, by a very special guest. The bus would stop at the corner of the street and as I took that first step out, my yid senses went off – Bubbie was at home. I swear I could smell that Chicken Matzoh...
9 tags
Roasted Vegetable Empanadas
       Have you ever had the question posed to you, "If you were on death row, what would your last meal be"? I find it to be a defining question into someone's personality and its come up in most conversations with friends. This is one of the last tangible choices you have. If you've never had anyone ask you what your last meal would be, think about it; what would it be? Some people like to...
6 tags
15 tags
Roasted Squash and Rapini Salad
     Up until recently I had a revelation in the world of salads. Around five years ago I used to make fun of people who claimed to get full on a salad. I always treated it as a side meal or a bargaining piece in a mental negotiation for something fried and unhealthy. Greens are the convenient illusion of balance when you're going glutton and beyond. Soon enough, my taste buds matured and I...
14 tags
The Dairy Free Mustache - Blending 101
        Life before smoothies? It was empty. Mornings spent longing for something more. Granola didn't cut it, avacodo on rice crisps was a bloat boat and oatmeal left imagination to be desired. I knew something was missing in my life, but I couldn't quite get a handle on what it was. I tried different types of granola, tried having more than one rice cake, but by 11.30am my stomach would be...
12 tags
A DAILY DOSE OF VEG IN ONE LOAF- Vegan Zucchini...
        This past weekend I found myself at The Vegetarian Food Festival, tasting my way through a plentitude of healthy options: probiotics, quinoa bars, milk substitutes, candida busters, soy butters, vitamins A-Z and natural energy boosters, strong enough to send me on three more laps of the joint. Is there such a thing as ingesting too much healthy? After the ancient mushroom tea that sent me...
8 tags
Storm
I love storms. Understandably so; love is a strong emotion to equate to something that cowards a dog, wrecks havoc on homes and flattens fresh new perms. My love for a storm isn't a motivating factor to become a storm chaser; chasing similar dreams to Bill Harding in Twister, but rather a mnemonic force that takes me back to the same emotion I had as a child every time I watched a storm;...
12 tags
Roll up...Rice Paper Rolls (a.k.a Cold Rolls)
     What better way to 'roll up' to our annual Oscar party than with a plate of refreshing Cold Rolls. Oscar parties tend to deliver to our deepest inner desires of cravings, housing a buffet of naughty nibbles. Instead of getting gluttonous for my dish I decided to bring something on the healthier side.  I could eat cold rolls everyday. They're fresh,  extremly easy to make...
10 tags
6 tags
5 tags
"I have a lover! I have a lover!" she kept repeating to herself, reveling..."
– First few pages of Tom Perrotta's "Little Children", so far I feel like the protagonist is speaking to me.
6 tags
Granola - The kind you can eat a whole bag of and...
        We all have the long laundry list of dishes we aspire to make. Granola is one of those for me. I eat it everyday. I think one of the most satisfying snacks is a handful of granola; wouldn't you agree? Each handful brings a new surprise of flavor to your mouth. In one bite you might get a Brazilian nut flavored with maple with chewy dried cranberries stuck to the side of it to a...
8 tags
Random Ramblings: Time and other such things
Growing up sucks. I can hear Douglas Coupland laughing already, prescribing my current rambling as a 'mid twenties breakdown', also known as the quarter life century. Well so what. As cliche as it is, I wish I could press the rewind button to when time didn't feel like one long perpertual hangover. When did day's slip into weeks and weeks into months? I remember as a kid...
9 tags
The Mighty Quinoa
You know how Fresh gives their  bowls and salads personalities based off of the types of vegetables they put in it. Or perhaps they just get high and pick names out of hats. I guess we'll never know.  Well, I've decided to give my Quinoa a name as well. While Fresh has got the Beach, Green Goddess and Power House - I've got, The Mighty. No real event or vegetable compelled me...
12 tags
10 tags
Bocata - A Montreal Tapas Bistro
        I recently took a trip to Montreal for wok and had the pleasure of extending to the weekend to visit a good friend of mine. Like me, she's a foodie at heart, scowering blogs, reading city magazines and rubbing shoulders with the innovators of the food industry. We spent our first day roaming the streets of Old Montreal walking into restaurants we've never seen before and...
9 tags
AGAVE Y AGUACATE. Mexican Soul Food
I haven't told many this, but on my deathbed my last meal would be a Mexican schmorgasboard fiesta. I don't think there is any other cuisine out there that marries some of my favorite flavors. I like it all. Every dish from Americana to Traditional Mexican fare would be mine to have: A taco stand with all my favorite fillings, an endless plate of shrimp and baja fish, ceviche, a never...
10 tags
7 tags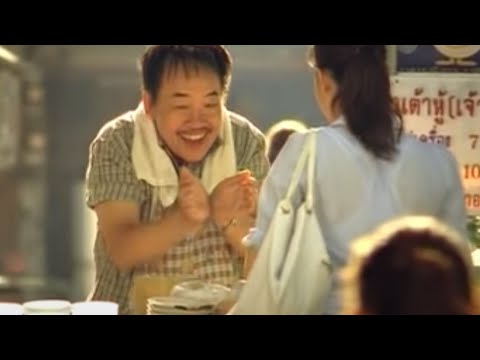 8 tags
Random Ramblings: Personal Greeting
A few days ago the power went out at our office, which resulted in all of the phone's rebooting. It sounds so 1992, but the whole system needed to be set up again, including me re recording my voice message. It was already two years since my last recording. Have I really been working here that long? Geez. I decided to go with the usual: "my name, sorry I missed you, leave your name...
5 tags
Home
A 12 hour sleepless flight, with a group of 40 complete strangers, and a unforgiving sweat from the moment I stepped off the plane - I really didn't know what to expect from my trip to Israel. The weeks leading up to take off I was bombarded with the usual birthright slander. "It's a brain washing trip", "you'll come back super jew", "it's...
5 tags
4 tags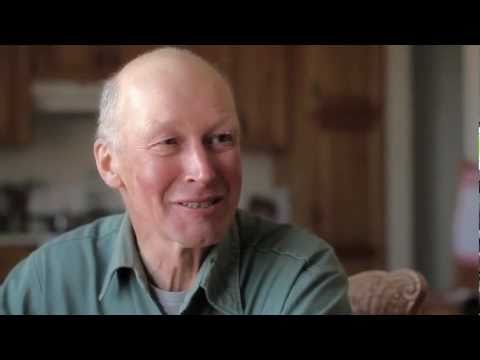 5 tags
Watch
STOP THE MELANCTHON QUARRY. Melancthon and Mulmur Townships (only 70km away from downtown Toronto), in the County of Dufferin, are situated on the headwaters of the Grand and Nottawasaga Rivers. Also known as "Ontario's Roof" these water systems, which are the source water for more than 1 million Ontarians are in danger from greedy American hedge funds who plan to dig beneath...
6 tags
The Grapefruit Spoon.
          Isn't it amazing that things like a simple smell or an inanimate object can transport you back to a distant memory? In one moment you stand planted in the present and the next you feel the colors and hear the sounds of a past experience. That one object can conjure so many emotions it almost feels real again. A couple months back I lost my grandmother. She had been suffering for...
7 tags
She's a Fine Bird
      Two nights ago I made my first attempt at cooking a whole bird. She wasn't a big bird by any means -  Maybe a three pounder at most. I remember as a kid, my mom would frequently make a whole roasted chicken after school or massive turkeys on the holidays. It seemed like such a big undertaking. Cleaning it, gutting it, seasoning it and cooking it for hours on end; basically hijacking...
7 tags
8 tags
Gluten-Free Pear Rhubarb Raspberry and Candied...
      My sister was recently diagnosed with celiac disease and forced to immediately get on the gluten-free diet. Just like that. Gone were the days of bread baskets at restaurants. One of our favorite past times when she was living in Paris. Up until a few years ago, the gluten free diet seemed like a death sentence to someone who loved bread. Not just on your lifestyle but your wallet too. Oh,...
4 tags